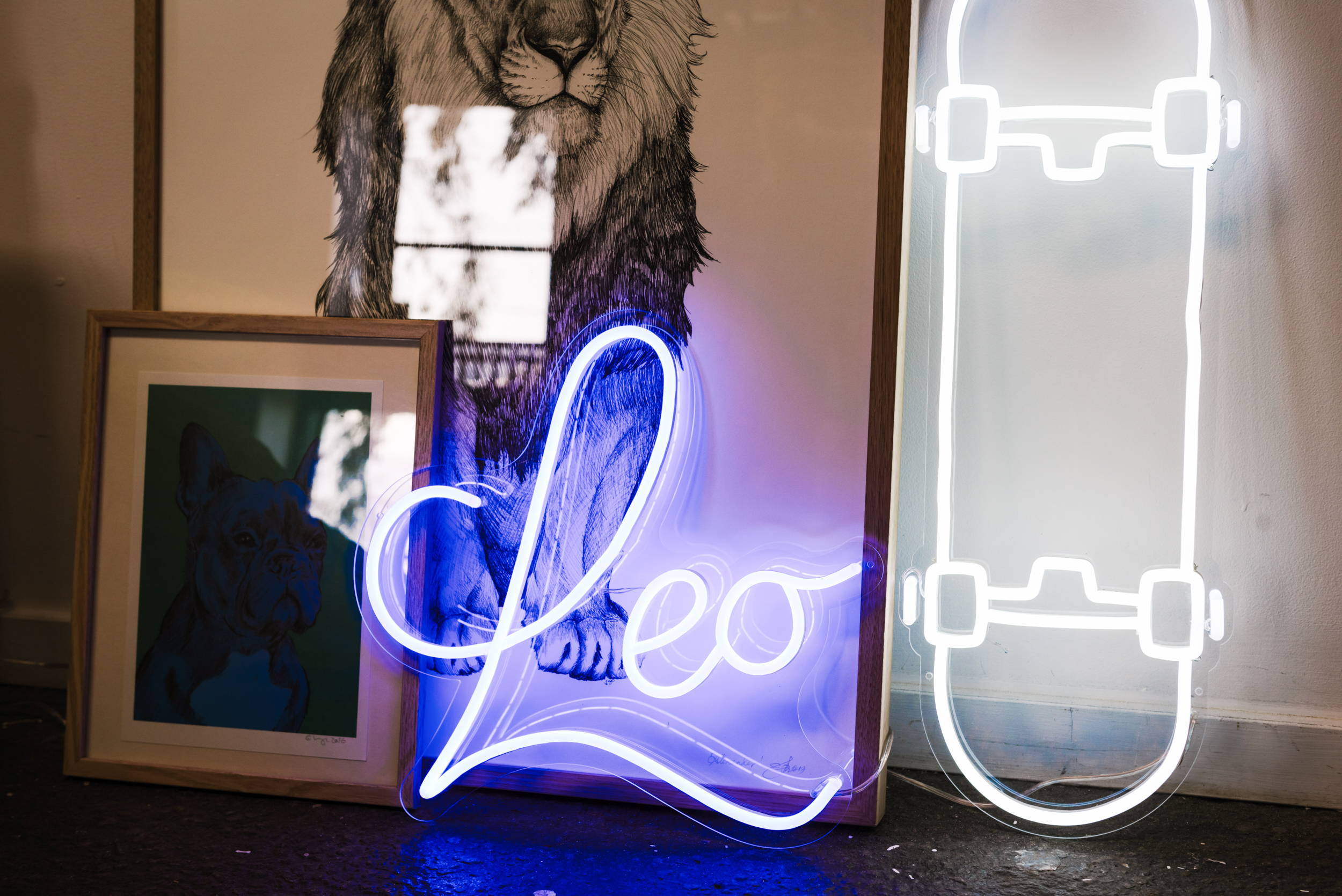 One for you. One for them.
When two is better than one!
Choose a second Neon for yourself or a loved one!
Your Story, Your Design, Your Neon.
Their Story, Your Design, Their Neon.
Names paired with Neon signs from our collection make the perfect statement pieces for the wall. Alternatively, start your own Neon collection with a group of similar signs!